Rare & Collectable Vinyl Records: 12th September 2018
August 17 2018
Greetings once again to all our wonderful friends! A quick note here from me just wanting to give you the ol' heads up on our fully loaded September vinyl sale which will be taking place back here at base on Wednesday 12thSeptember at 10.30 sharp! As always there's plenty of time for viewing; we'll have the brews at the ready on Monday 10th (all day) and Tuesday 12th (up until 12.00 as there's the small matter of a rather special memorabilia sale occurring too!).

There's over 550 lots to get through, jammed full of very tasty Prog, hard hitting Psych, bone munching Metal, powerful Punk, rockin' R&B, fantastic Folk and skankin' Ska – listed below are just a couple of my personal favourites that I hope you agree makes this one of the most diverse vinyl sale we've had to date!

From (lot number) 939 to 958 we're dropping the biscuit with 20 exceptional Reggae lots including the smashing early Wailers cut 'What's New Pussycat' (950), the melting double header from Stranger Cole 'Run Joe' c/w 'Make Believe' immediately following this at lot 951 and two exceptional collections of Blue Beat 45s from that man Prince Buster at 944 and 945, these really are in outstanding condition!

Up at lot 844 is an immaculate original (East Coast) US promo of the seminal 'Velvet Underground & Nico' LP, this is a stunner! Preceding this is the equally as iconic original UK 'dress sleeve' of Bowie's 'The Man Who Sold The World', a really fine copy for the estimate me thinks!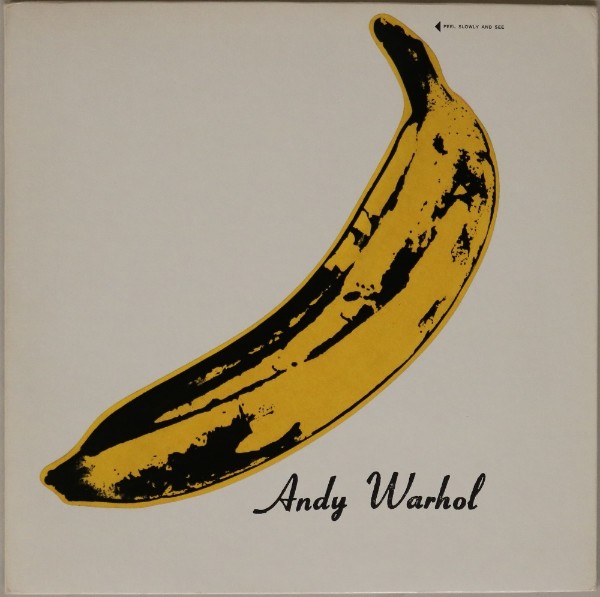 Lot 906 brings us a tremendous selection of PJ Harvey's back-catalgoue (including originals of Stories From The City, Stories From The Sea and Uh Huh Her), a lovely copy of High Tide's 'Sea Shanties' can be found at 524, an outlandishly clean studio LP 'archive' from Pink Floyd is up at lot 527, a UK test pressing of Sabbath's 'Saoody Sabbath' is at lot 612 and rare classical works including performances from Kyung Wha Chung (lot 677) and Carl Schuricht with Die Wiener Philharmoniker (lot 678).

As if this wasn't enough(!) the final part of the auction really is ending with a bang! Running from lot 985 to 1030 then 1046 to 1054 we're bringing you a stunning collection of high end Prog/Psych and Folk LPs that will include the magical 'Seasonal Man' from Faraway Folk (1010), three offerings from Jade Warrior (996, 997 and 998), 'The Time Has Come' from Anne Briggs (1012), the captivating 2nd album 'Old Boot Wine' from Spirogyra and the wonderful eponymous Barry Dransfield album at lot 1009.

So, it would be lovely to see you down here over any (or indeed all three) of the auction days – I've been adding some exotic cuts to my playlist recently, so hopefully I can keep your feet moving whilst you view!

In the meantime, keep it groovin'.

Adnan
♫♪♫
Blog
Get a Free Valuation