COLLECTED - The Alan Wilder / Depeche Mode Collection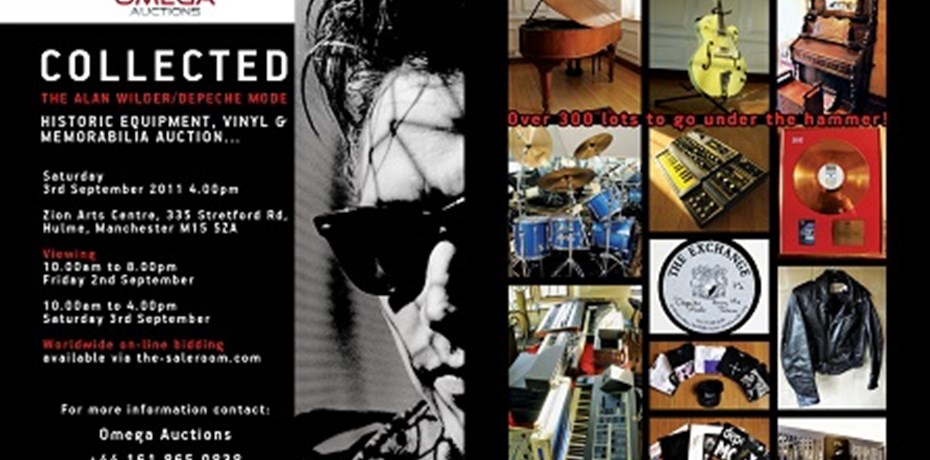 A Historic Equipment, Vinyl and Memorabilia Auction
"One of my new year's resolutions for 2011 was to streamline my studio set-up. Passing on some vintage gear and historical items seemed like a good way to start and the concept quickly expanded into a full scale auction including all kinds of rare items and memorabilia. Many were very collectable and held special value having been used extensively in the recording sessions for classic Depeche Mode & Recoil albums, as well as live performances on the 'Black Celebration', 'Music For The Masses', 'World Violation' and 'Devotional' tours. The additional memorabilia such as Gold & Platinum award discs, leather clothing, rare acetates & test pressings, artwork, posters, tour merchandise and much more covered my entire musical career, focusing mainly on the years between 1982 & 1995. It was the first time ever that a Depeche Mode memorabilia sale on this scale had appeared.
When I realised the size of the consignment I wished to sell, it quickly became clear that the only way to achieve a good result would be to go with a professional, organised company who would be empathic with the nature of my collection and what it would mean to the Depeche Mode fans in particular. It would require some deep knowledge of the fan-base as well as some comprehensive research to find out exactly how potential investors would wish to take part in such a grand sale.
Finding the right company to work with was not as easy as I imagined which is why, when I made contact with Omega Auctions and received an immediate and enthusiastic response, my worries were instantly relieved and we could finally get on with the systematic and logistical process of bringing the whole auction to its ultimate conclusion.
Using a professional company meant that difficult issues regarding payments & shipping methods (required to facilitate a smooth process) could be controlled much more efficiently whilst being able to put together a special live occasion, and also implement the on-line part of the sale which we knew would attract the vast majority of those wishing to take part. Following discussions from all parties, the auction concept was expanded to create an exciting and unique global event including film presentations, audio demonstrations, a live concert, Q&A sessions and much more.
I can categorically say that Karen & Paul Fairweather from Omega approached the whole event with utter professionalism and total enthusiasm. They were attentive, responsive, flexible, knowledgable and brimming with inventive marketing & promotional ideas. Most of all, all the Omega staff were unbelievably hard working enabling us to sell an incredible 98% of 422 lots whilst achieving financial results well above & beyond everybody's expectations. There were around 150 people in the room for our live auction, and 600 took part online from countries across the globe (while treated to a full audio/visual internet stream).
Everybody that followed the 'Collected' AW/DM sale agreed that it was a fantastic and highly successful happening - I would not hesitate to work with Omega again and wholeheartedly recommend this friendly and efficient family-run firm to anybody looking to do something similar."
Alan Wilder (ex Depeche Mode and Recoil)
RECOIL c/o Mute, 1 Albion Place, Hammersmith,London, W6 0QT, U.K.
Alan Wilder , Depeche Mode / Recoil
It was not an easy decision to part with 30 years of memories, but I would like to thank Karen and Paul from Omega Auctions for making this event such a success; with their sympathetic attitude, expert knowledge and hard work, they made auctioning my collection more enjoyable and a whole lot easier than I imagined. Thank you for the friendly advice and careful handling of everything.
I would have no hesitation in recommending them to anyone who is looking to do something similar and would definitely return to them if I have anything further to sell in the future.
Best wishes
Pearl
Porl Thompson (The Cure)
I just wanted to say thank you for selling my vinyl for me. I'm really impressed at the friendliness, efficiency and professionalism of your service. You've done a fantastic job with the description, grading, cleaning, etc. I definitely get the impression that you're all very passionate about music and vinyl rarities. I will definitely be in touch if I have further items to sell.
Peter, Edinburgh
I am very happy with the results of the auctions of my late husbands LPs The whole service that you have given saved me a lot of worry as to what was the best action to take in the dispensing of the collection. I knew that there were probably some rare records.  I wait with interest to see the sale of the E.Ps and singles later in the year.  
Brenda, Somerset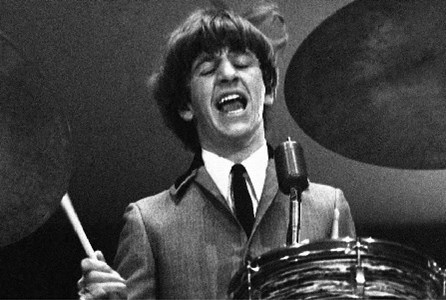 Get a Free Valuation