Classic Rock & Pop Auctions
Who doesn't love the classics? When we think about the 'Classic Rock and Pop' artists, we think of groups who have stood the test of time musically, the bands who have left a legacy, acts that have had a dedicated fan base for decades and have been on our airwaves since ever we can remember!
As far as record collecting is concerned, we can use the old adage of 'supply versus demand', though many of the 'classic' artists sold their records in high number, it doesn't necessarily mean that their records hold lower value. Take for instance that little known band The Beatles. Think about how many times you have seen the LP that took the world by storm 'Please Please Me'. Released all the way back in March 1963 the album was an instant success with the record being repressed countless times in the first couple of months – indeed, it is still being repressed, remastered and reissued today! It is no surprise that the most valuable pressing of this record is the first UK issue in stereo (most records in 1963 were issued in mono so the stereo copy was pressed in far fewer number), though this doesn't mean to say that your mid 60s (or later) copy doesn't hold intrinsic value; where a title like this is concerned, condition of the record is crucial. Providing the record and sleeve have been well looked after with few markings to the record and little wear to the sleeve, collectors will be willing to spend! And as time goes on, this will become even more of a factor, not only for Please Please Me but for any 'classic' LP, 7" or EP from the following artists, all of whom have collectable releases:
The Rolling Stones, The Kinks, The Yardbirds, Pink Floyd, David Bowie, The Small Faces, The Zombies, Bob Dylan, The Animals, Donovan, The Beach Boys, The Who, Led Zeppelin, The Doors, Love, Jimi Hendrix, Cream, Stevie Wonder, Dusty Springfield, The Byrds, The Pretty Things, Grateful Dead, Manfred Mann, Steppenwolf, Creedence Clearwater Revival, Spencer Davis Group, Van Morrison, Frank Zappa, Deep Purple, Fleetwood Mac, Blondie, Madonna, Jethro Tull, T Rex, Elton John, Neil Young, Bruce Springsteen, U2…
So we are very happy to see collections that contain Rock and Pop, especially when the records are early pressings and are presented in clean condition. We will always be on hand to best advise you how to 'break' down the records into well suited lots.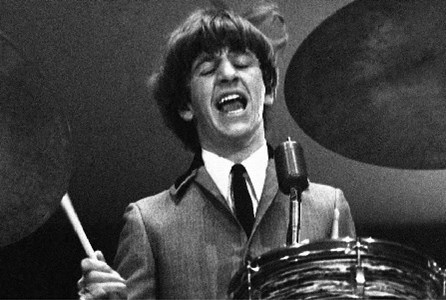 Get a Free Valuation