Music Memorabilia Auctions
memorabilia: Objects kept or collected because of their associations with memorable people or events.
Omega Auctions are one of the leading music memorabilia sellers worldwide and for good reason! We use our passion, interest and knowledge of the music memorabilia we sell to ensure items are accurately priced, well described and marketed extensively in order to get the best possible sale price for our lots.  You'll see some sale highlights from our music memorabilia auctions at the bottom of the page but as a general guide the kind of things we like to see include:
Signed items and autographs

Framed gold/silver/platinum presentation discs

One off pieces and personal effects (letters, handwritten lyrics, owned/worn stage clothing, music awards, instruments, cars)

Programmes, flyers and tickets

Posters

Photographs, either professional or fan taken

Items to be sold with copyright (photographs, recordings)

Film reels/unseen footage

Music sheets
Magazines and books   
The rapid turnover of youth movements since the 1950s made being a rock or pop fan an exhilarating experience for millions of people.  Many fans kept hold of cherished musical possessions; every piece of memorabilia telling it's own story whether it is a set of Beatles autographs obtained after battling through crowds to get to the band, a ticket stub for legendary Sex Pistols performance at the Manchester Lesser Trade Hall, or an early demo tape of a fledgling band before they were famous.... 
Roll on a few years and the collecting of music memorabilia is as popular as ever...  Not only that, but the impact of the economy in the last decade has led to many investors entering the market as an alternative investment.  At Omega Auctions, we have an extensive database of buyers of all kinds from across the globe.
Collectable artists/bands which feature consistently in our regular music memorabilia sales include The Beatles, The Rolling Stones, Led Zeppelin, Sex Pistols (and all Punk/related), Oasis, The Smiths, Joy Division/New Order, Factory Records, Depeche Mode, David Bowie, The Who, The Cure, Jimi Hendrix, The Clash, Bob Dylan, Hawkwind, Pink Floyd, Queen, Blondie, Michael Jackson, Prince, Madonna, Eric Clapton/Cream, Nick Drake, Rock and Roll artists such as Elvis, Gene Vincent, Buddy Holly and many more.
Not sure if you've got a collectable item? Get in touch and we can advise. You can request a no-obligation valuation here.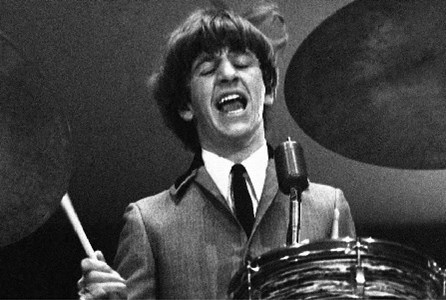 Get a Free Valuation