Buying is simple:
View the Catalogue
Catalogues are available on the website at least two weeks before the sale.  If you sign up to our newsletter, we will email you a link relevant to catalogues as soon as they are available. 


Pre-Sale Viewing
Viewing is usually the day before the auction and also a few hours prior to the auction start. We recommend that you come along and inspect the lots in person if possible, however if you are unable to attend in person, condition reports and/or further details are available for most lots on request.


Bidding
Registration: If you are a first time bidder you will be asked for your name, address, telephone number and email address in order to create your account.  You will also need to provide ID unless registering to bid online in which case a debit/credit card is required for security instead of ID.
Bids can be made by the following methods:
In person – buyers attending the sale must register at reception prior to bidding. A bidding number will be allocated to each person registering before the auction begins. To place your bid simply raise your bidding card until the auctioneer acknowledges you. The bidding increments are decided by the auctioneer and will usually not exceed 10% of the previous bid. The final bidder purchases the lot. Lots may have a reserve price, which is the confidential minimum selling price previously agreed with the seller. If the bidding fails to reach this price the lot will remain unsold.   

Absentee bids, also known as written/commission bids - buyers unable to attend a sale can leave absentee bids with the auctioneers. Commission forms may be handed to us during the viewing days or sent via email to office@omegaauctions.co.uk by 7pm on the day prior to the sale (please note that we cannot be held responsible for not receiving any bids by email, please telephone to confirm receipt if necessary). We will always endeavour to buy the lot as cheaply as possible on your behalf subject to any other bids or reserve prices.  

By telephone – prospective purchasers who are unable to attend the sale can may be able to use this method of bidding. A member of our saleroom staff will call prior to the relevant lot coming under the hammer. The client can then bid over the telephone being fully aware of how that particular sale is progressing. Please note that telephone lines are limited, so please book a call with us in advance and by no later than 7pm on the day prior to the sale. Telephone bids are only accepted on lots with a low estimate of £500 or more and you should be prepared to bid up to the low estimate. If your maximum bid is below the low estimate, you will need to leave an absentee bid instead.  

Online via our Omega Live bidding platform . Once registered, you can bid from the comfort of your own home, wherever that may be, so long as you have access to the internet.


Buying charges
Purchases made directly with Omega Auctions are subject to a buyers premium of 28.8% (24%+VAT) for most sales. This includes room bids, telephone bids, absentee bids or any bids placed through Omega Live (bid.omegaauctions.co.uk).  For example, if you bid up to £100, you will pay £128.80 in total. 

Winning bids placed via 3rd party sites such as the-saleroom.com or Invaluable are subject to a buyers premium of 34.8% (29%+VAT). For example, if you bid up to £100, you will pay £134.80 in total.   

Payment
Payments can be made by:  
Cash (up to £8,000)
Bank Transfer
Credit/Debit card up to £5,000 (via Chip and Pin in person or via online payment link)
We cannot accept card payments over the telephone
We cannot accept card payments over £5,000
There is a surcharge of 3% (2.5%+VAT) for international cards and business/corporate cards, however no charge is made for the use of UK personal credit/debit cards. 


Collection and Delivery
All items bought in the room should be paid for and collected by 5pm on the day of the sale unless agreed in advance. Commission, telephone and online bids must be paid for and either collected or shipping arranged, within 2 working days of the sale.   
Full Terms of Sale for Buyers are available here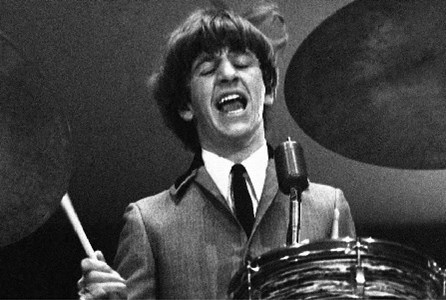 Get a Free Valuation