Record sale prices achieved in Peter Hook Signature Collection Sale
March 02 2019
Records were broken during Saturday 2nd March's 'Peter Hook Collection' sale, held here at Omega Auctions in a packed out saleroom.  With more than 100 bidders and spectators in the room and almost 400 bidding online from all four corners of the globe,  competition was fierce for the historic sale of the former Joy Division bassists incredible personal archive of memorabilia, artefacts and music from over 40 years of collecting.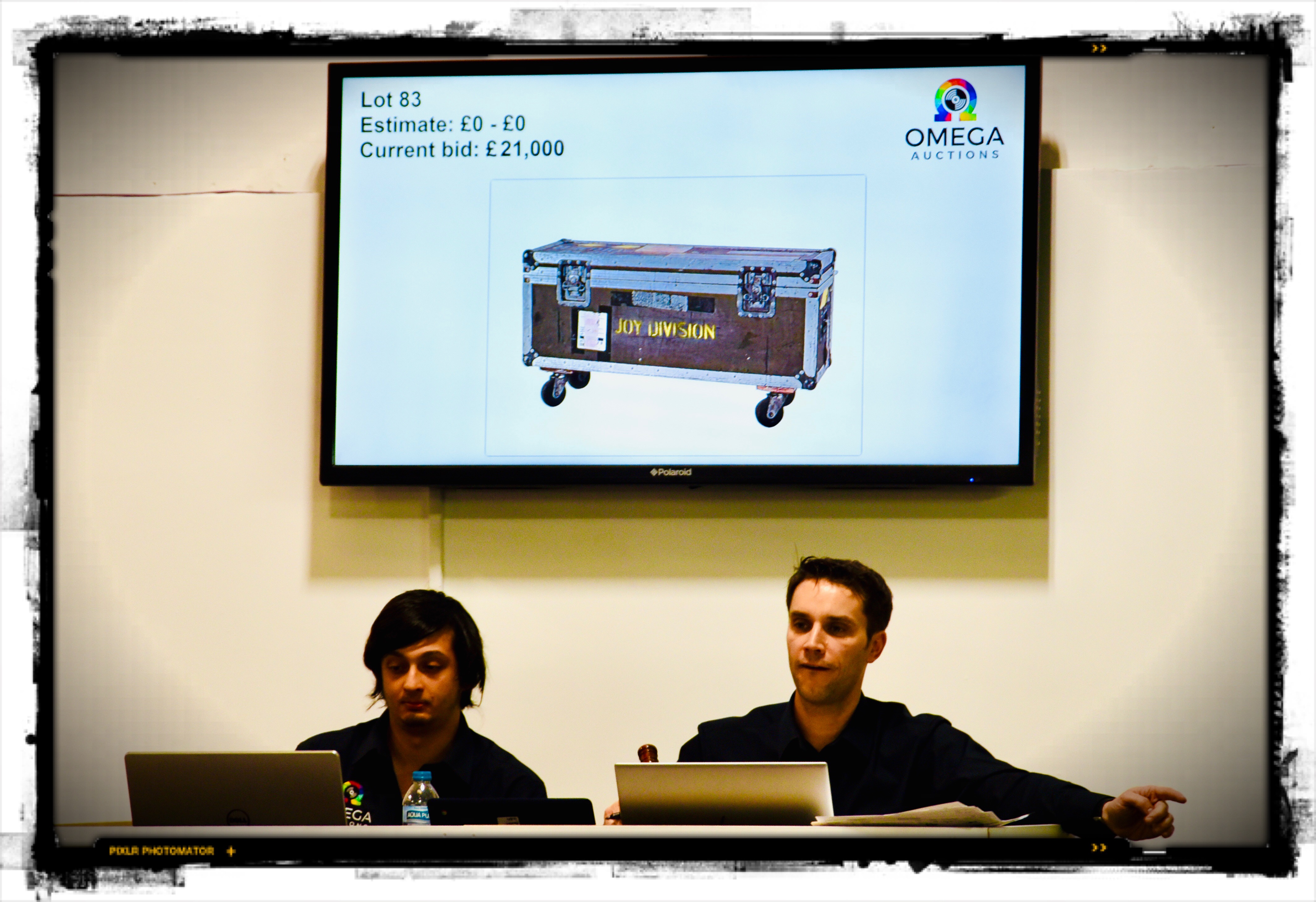 Speaking before the sale, Hooky attested to the difficulty of letting his items go but also mentioned the importance for him personally of donating a portion of the profits made to The Christie (in Manchester), Epilepsy UK and CALM (Campaign Against Living Miserably).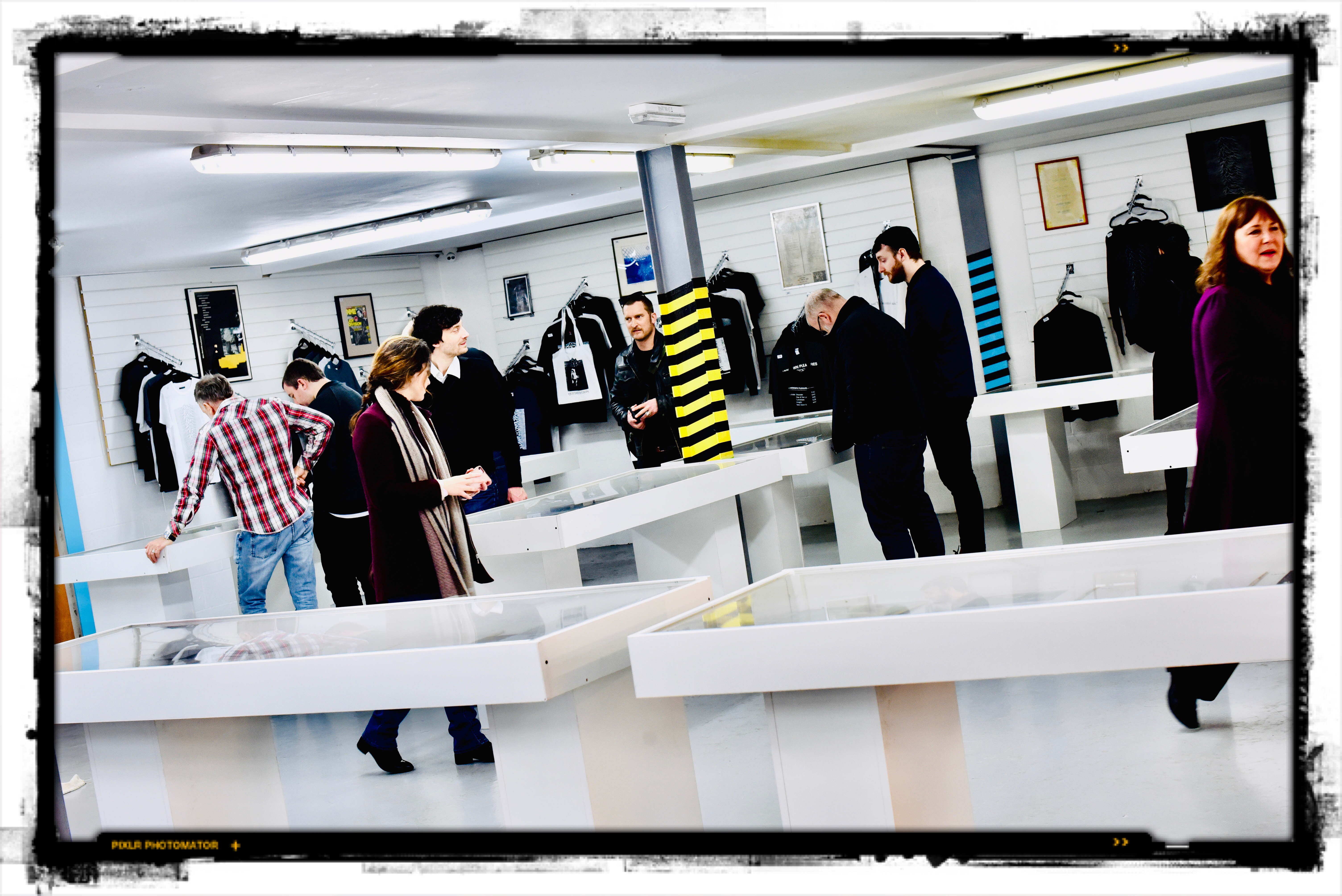 Notable results during the sale included an original Joy Division flight case selling for £21,000, the famous Factory Records hanging table reaching £9,000, the chimes used famously on 'Atmosphere' selling to a telephone bidder for £5,800, an original 'FAC1', the very first Factory club poster at £9,000, a signed copy of the 'Ideal For Living' 7" single selling at £11,500, a Shergold Marathon based used on 'Closer' achieving at £15,500, a Durutti Column LP breaking all previous sale records at £1,100 and Hooky's first ever bass reaching £10,000.
Auctioneer Paul Fairweather "It was a huge honour to have the opportunity to sell a collection of items that tell a very important story about Manchester's musical history, and fantastic to have the chance to work so closely with Hooky over the last year. We would describe the sale results as unprecedented, with prices often far exceeding our expectations. The fully signed Ideal For Living single attained a price in excess of what we would expect for a full set of Beatles signatures, suggesting a fascinating shift in the spending habits of some of the biggest collectors." 
Souvenir catalogues for the sale are still available in our online shop.
Images courtesy of Ant Mulryan
Blog